YORK 6-71 AND DUAL FLYING TOILET CONVERSION

In 2012 venable York Racing Team from Muncie, IN added a KillerRONS.COM prepped BDS 6-71 supercharger and fuel system to their racing operation. Jeremy and Jesse York shared driving duties in the 385" SBC dragster at various local and regional bracket and "Big Money" events. This engine's previous elapsed time average normally aspirated was 5.22-5.24 in the Racecraft Chassis dragster. Best performance numbers in 2012 with the blower was 4.59 at 153 MPH at Muncie Dragway on October 27. At that same event Jesse won the Quick 8 event to take home his first win with the new combination.

See video of 4.64 at 150 MPH pass click here.

Click the photo below to see a video of the engine.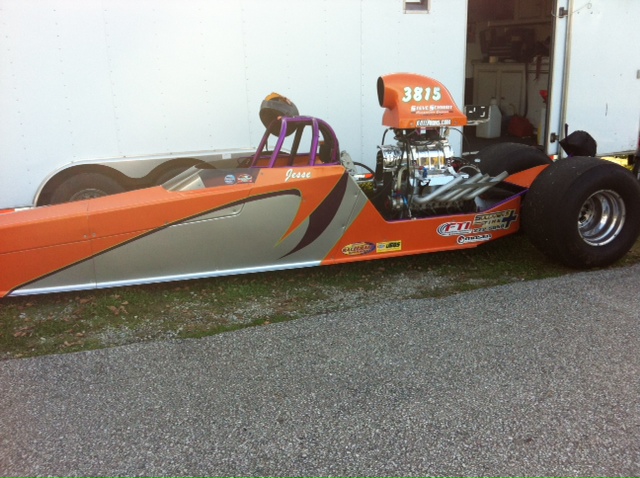 In 2013 the York's took a little compression out of the engine and intend to up the boost slightly to see what it will do. Looking good in the photo below the combinaition was ready for the JEG'S Super Quick Series opener in St. Louis the second weekend in April The weekend after that event the York's carded their best ET to date with a 4.55 at 152 MPH at the "MegaBucks" series event.