With the continued growth of the Top Dragster and Top Sportsman classes as well as regional and local quick-style bracket racing events nitrous systems have quickly became one of the more popular options for KillerRONS.COM customers. We offer systems from Nitrous Express designed specifically for use with your Terminator, Flying Toilet or alcohol carburetor.
Our "wet" systems utilize a small dedicated electric pump and regulator to deliver alcohol as the enrichment fuel. These systems are capable of enhancing an injected or carbureted engine's output by as much as 500 HP and are extremely safe for the engine due to alcohol's detonation resistance capabilities.

We also can recommend and supply the necessary components for a light "dry" system that does not utilize enrichment fuel. You can read about this system at the bottom of this page.

KILLERRONS.COM NITROUS KITS

Traditionally at KillerRONS.COM we price our components in kit form so that you receive all of the parts you need the first time. This prevents costly additions with extra shipping upon subsequent orders. Please note that our kits include bottle gauges and purge kit (not shown in the photos). Every system needs these items and original manufacturers often leave them off of the initial kit to make the system more attractive financially. If you are interested in nitrous oxide please read over the below information and let us know what questions you have. We have championship level experience on hand with these very systems and are always glad to assist.
The Gemini Twin Alcohol Nitrous System with 10# bottle is pictured below. This the most technically advanced single stage plate ever designed. With no spray bars to sag, split or block airflow this is the perfect system for your injection system. These systems includes jetting from 50 to 500 HP and include a nitrous solenoid and special "alcohol" solenoid, heavy duty 40 amp relay, stainless bottle brackets, and and a #6 race hose. This is the choice for 3-3/4", 4" and 4.100" Flying Toilet throttle body systems.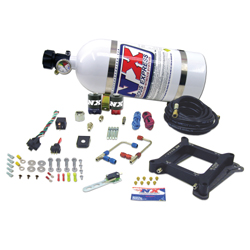 (50-300 HP) Stage 6 System with Bottle Gauge and Purge Kit $1,015
(100-500 HP) Pro-Power System with Bottle Gauge and Purge Kit $1,065

The Terminator Alcohol Nitrous System comes with 10# bottle (pictured below) and also includes jetting for as little as 50 HP to as much 500 HP. Also used in conjunction with the 5" Flying Toilet throttle body.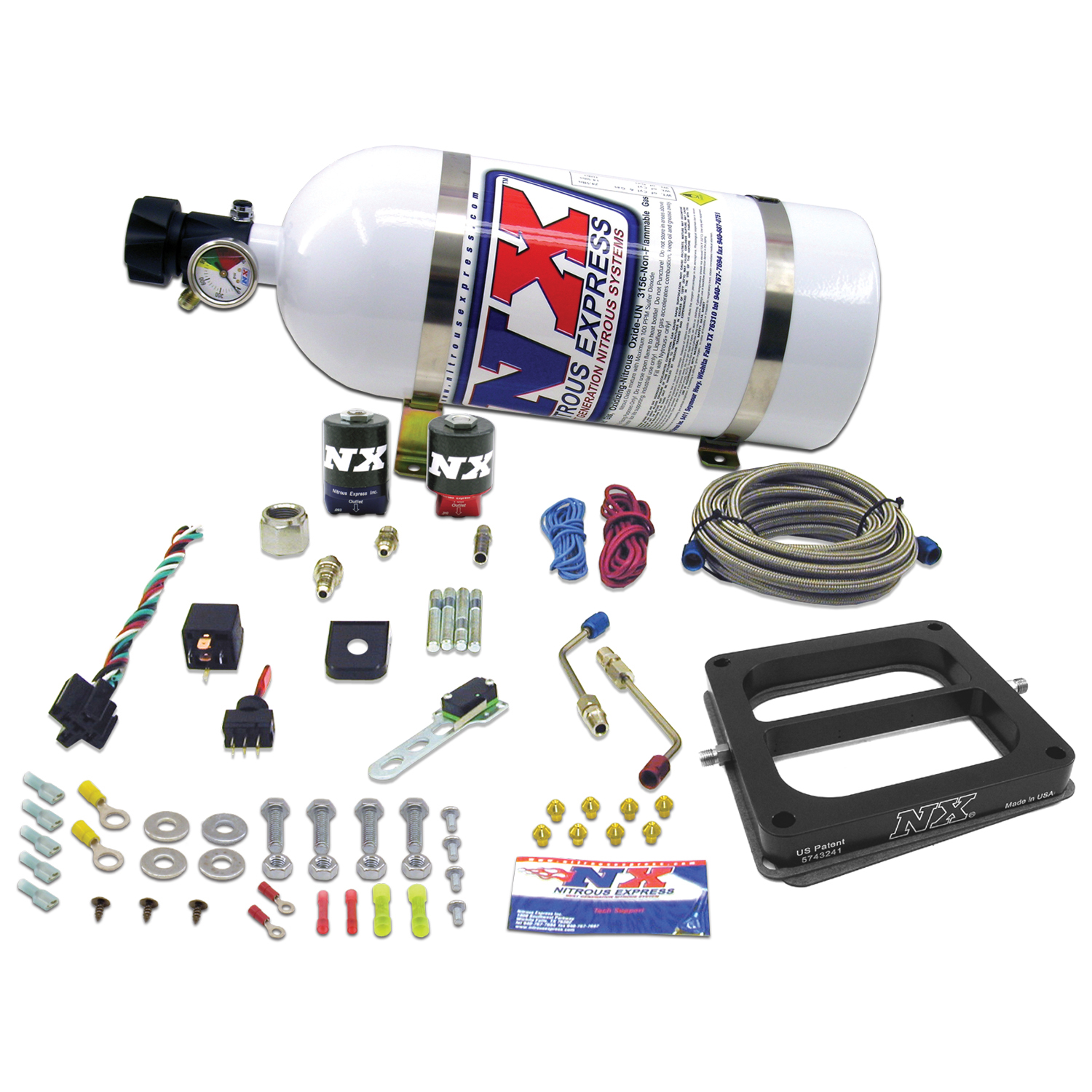 (50-300 HP) Stage 6 System with Bottle Gauge and Purge Kit $965
(100-500 HP) Pro Power System with Bottle Gauge and Purge Kit $1,015

ADDITIONAL ITEMS
If you are planning on using nitrous for more than just a qualifying shot or two at an event you will need a spare bottle. We offer the same 10# bottle found in the above systems with pressure gauge for $290.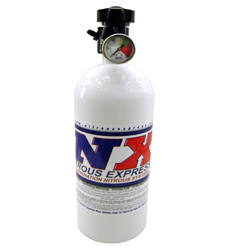 Keeping your bottle at a steady pressure for the ultimate in consistency in bracket racing is important. We recommend the 110 volt heating element as it prevents the parasitic draw that is commonplace with on-board bottle heaters. This element can be used to heat the bottle before going to the the lanes or you can take a small generator to the lanes to assist in the warming process. #15942-110 sells for $158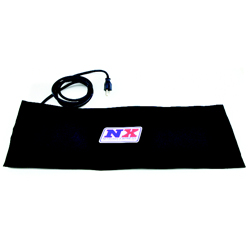 The #15957 "Maximizer 4" progressive controller is becoming a popular choice for drag racing applications where you always start from a dead stop. This system can operate one or two stages of nitrous and is very easy to fine tune so that you leave soft enough to eliminate wheel spin. As you go down track the controller smoothly adds more nitrous as traction increases. $415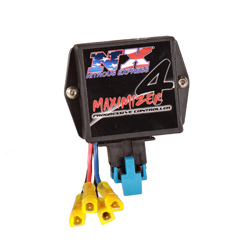 ALCOHOL ENRICHMENT
For the alcohol enrichment demands of the above systems KillerRONS.COM recommends the Aeromotive brand fuel pumps and regulators shown. The Aeromotive pump #11203 features stainless steel vanes, is alcohol compatible, mounts easily and is perfect for nitrous enrichment. The Aeromotive regulator #13205 includes mounting bracket, is adjustable from 5 to 12 psi. The can be purchased from JEG'S High Performance as well as other retailers.
| | |
| --- | --- |
| | |
The Nitrous Express SAFE (Stand Alone Fuel Enrichment) system #15004 is pictured below and improves the performance of any nitrous system. The SAFE system includes a one gallon, high strength, composite fuel cell that can be mounted in most factory battery trays without modification. This adjustable version comes preassembled with a high output internally mounted fuel pump and an adjustable external regulator making installation quick and simple. Fuel pressure can be adjusted from 3 to 60 psi (no special jetting is required). When used with methanol, this pump will support support up to 400 nitrous horsepower. The SAFE System includes an integrated fuel level gauge and all mounting hardware for a no hassle installation! Tank dimensions are 9Lx6Wx8H and it sells for $725 at KillerRONS.COM. There are also other forms of this fuel cell found here.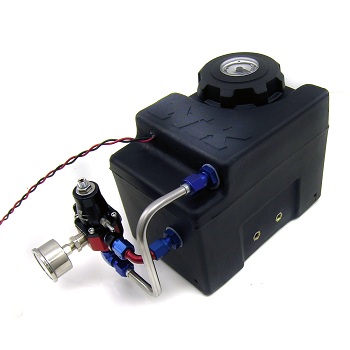 NITROUS SYSTEMS INSTRUCTIONS CLICK HERE


KILLERRONS.COM "DRY" NITROUS SYSTEM - $490
This system delivers nitrous through a single nozzle directly above your throttle body. KillerRONS.COM recommends using this system with alcohol injection only. It can be used for quick shots to change finish line position by a couple of hundredths. It can also be used more aggressively by richening your base fuel system before the pass. This "dry" system comes complete with a nozzle body, jets, nitrous solenoid, large ten pound bottle with lightning valve, WOT switch, bottle brackets, braided nitrous hose and necessary wiring.